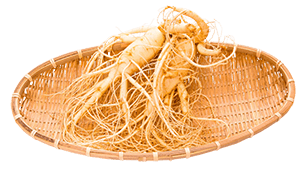 Pure ginseng (Panax ginseng C. A. Meyer) is the strongest strengthening resource of the Chinese medicine. It is evaluated as the most effective adaptogen.
This plant, which contains many effective substances (so called ginsenosides), has been used for thousand years to reach longevity in a good physical and mental condition. It strengthens five vitally important organs: liver, cord, lungs, kidneys and spleen.

Ginseng encourages immunity, makes the blood circulation and red cells production better.

It regulates blood pressure, lowers saccharide and cholesterol level in blood. Ginseng also helps against fatigue and stress, improves memory and encourages potency.
GINLAC company has been involved in processing ginseng for more than 25 years and is one of South Korea's leading manufacturers with a wide range of products that carry the quality of Korea INSAM. This feature can only be used by those Korean manufacturers who only process guaranteed Korean ginseng (Panax Ginseng) from certified growers and adhere to strict manufacturing practices and standards in root processing. The founder and president of the company, Kim Sang Bok, puts particular emphasis on quality and processes only first class ginseng from proven organic farmers. Laboratories of the company Ginlac including the production facilities of the parent plant KUAN Industrial Co.Ltd.  are equipped with state-of-the-art devices that guarantee the highest standards of processing. Ginlac Quality certificate and all products bear the seal of the association Health Functional Food, which is the highest quality mark for food supplements in the South Korean market. Ginlac is in US, Canada, Japan, Honk Kong, Singapore, some states of South America, China, Russia, Australia, New Zealand and now, thanks to the company KGI s.r.o., in the European Community.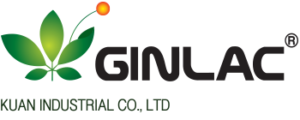 Korean Ginseng Mark Korea INSAM is a registered national trademark for Korean ginseng and products made from it.
This brand was registered by the Korean Ministry of Agriculture in 1999 to promote trade and to distinguish the original quality of Korean ginseng from other "ginseng" products and to protect quality and name. There are only a few manufacturers in South Korea who meet the demanding quality requirements and can use this brand on their products.
Ginlac company has been involved in processing ginseng for more than 25 years.
Sign up to our Newsletter